OMNi CENTRE, EDINBURGH - CHRISTMAS LIGHTING
Together with Lightfolio, Bigg Design created a magical winter wonderland for Edinburgh's premier leisure and entertainment destination - the OMNi Centre. The festive display featured a stunning dynamic light show inspired by the Aurora Borealis, with a beautiful, ever-changing colour spectrum dancing across the ceiling of the main atrium, complete with moon, stars, and falling snowflakes projected onto the ceiling and pavement outside.
The display ran from November 2013 - January 2014 and featured state-of-the-art LED and DMX technology, creating a unique, eye-catching and enchanting public face for the venue.
This pilot project led to a more detailed study of lighting options that could be implemented all year round and these are currently being considered by the management and investors of OMNi.
OMNi CENTRE, EDINBURGH - LIGHTING STRATEGY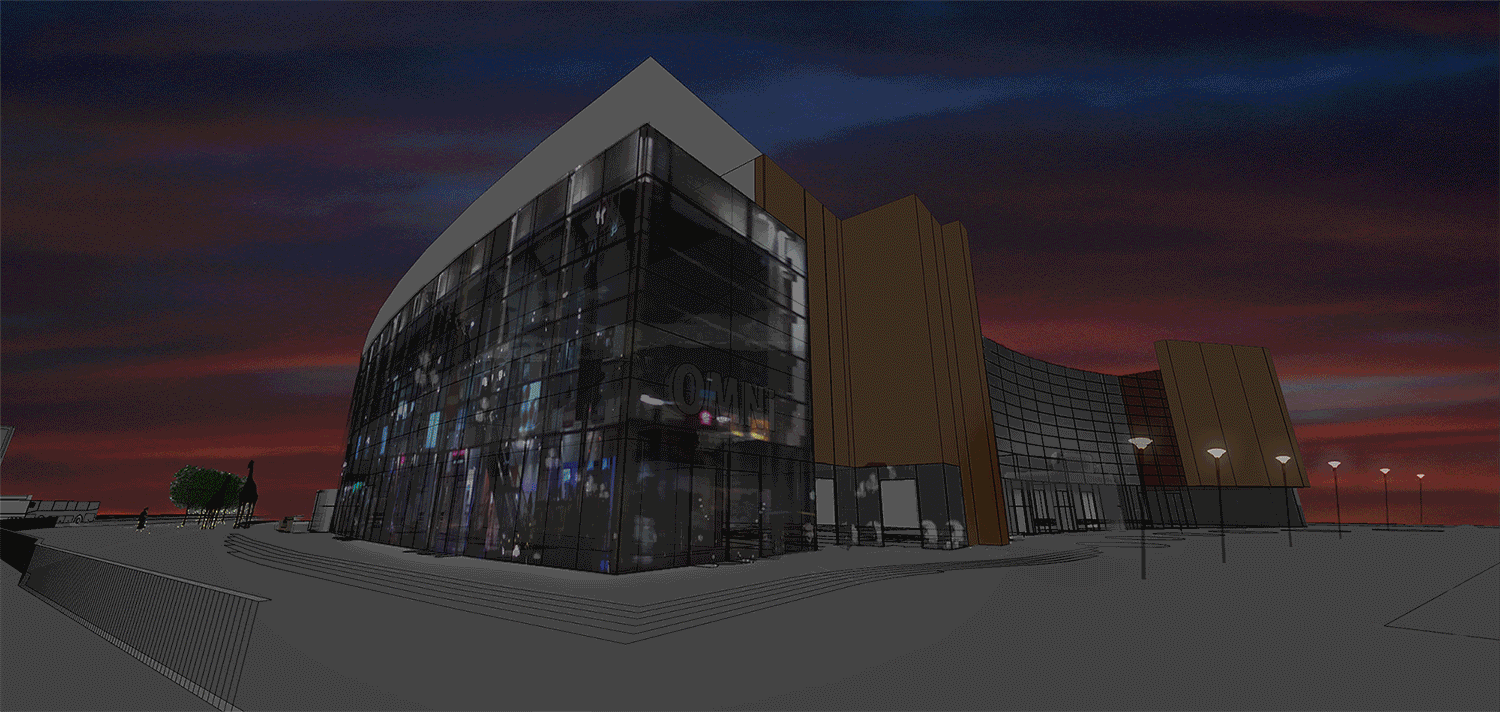 Following the success of the Christmas Lighting project, Bigg Design + Lightfolio were commissioned to make a full site study and proposals for a permanent lighting scheme for the OMNi Centre.
Currently, the building has very little presence, especially after-dark, and so struggles to successfully communicate its function as a lively entertainment venue.
A 'shopping list' of elements was proposed that can be combined for greater or lesser impact and budgets, but that would all work seamlessly together, conveying a consistently dynamic aesthetic. The proposals include animated colour wash lighting to key interior surfaces with decorative and corporate gobo projections, enhanced entrances that draw visitors in with colour and signage, bespoke outdoor lighting with the same lighting signature as internally, colourful projections, and an outdoor seating area to encourage summertime al fresco use.